Sirje Aleksandra Viise, Stimme | Performance


DIRTYPOPFOXSLUT


Olga Neuwirth

Nova/Minraud (1998)
for solo voice and fixed media


Vinko Globokar

Jenseits der Sicherheit (1981)
for solo voice


Timo Kreuser

Homework No.1: kitchen (2016)
for solo voice, copycat, video, live electronic UA


John Cage

Aria with Fontana Mix (1958)
for solo voice and tape


Simon Steen-Andersen

Difficulties Putting it Into Practice (2014)
new version for performer and prerecorded video (virtual duo) UA


Alexander Schubert

Your Fox's, A Dirty Gold (2011)
for solo voice, motion sensors, e-guitar and live electronics




DIRTYPOPFOXSLUT is a performance, a concert, is rock, pop, punk!
Vixen, whore, virgin, goddess, boy… Who is the singer and who is the product? She is
whoever you need her to be.
I will start off with confrontation.
I will track the alleged power of woman from the mental to the corporeal.
I will become your object of desire.
I will pull the strings with just a gesture to make all the world revolve around me.
I will haunt you. I will stalk you.
I will be your worst nightmare.
I will deliver what you didn't ask for.


sirjeviise.com

Dienstag,
27
. September, 20:30 Uhr ...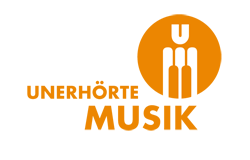 Zurück zur Übersicht
back home
Zurück zur Übersicht
back home